Telecommuting: The Special Circumstances Solution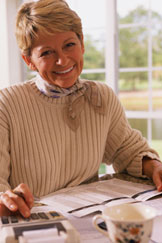 While telecommuting has proven effective for permanent work from home arrangements, it also helps in a variety work interruptions such as severe weather, power outages, transportation disruptions, labor disputes, and flu seasons.
By having some of your employees telecommute, you can minimize business disruption and maintain services and productivity. Many organizations have already implemented this strategy during all types of work disruptions.

Telecommuting also can help workers stay connected to the workplace by using the following telework plans:
Episodic telecommuting. Lasting a few days in duration, allowing an individual to focus on completion of a project without workplace interruptions.

Intermittent telecommuting. Works when an employee's workload can be accomplished remotely. Intermittent telecommuting may accommodate an emergency need to be home, such as to care for a child at home due to illness, school delay/ cancellation. More workers are taking sick days for family and personal reasons rather than their own illness, at a rising cost to employers, a CCH Inc study says. Now in its 12th year, the survey, conducted for CCH by Harris Interactive®, indicates only a third of unscheduled days off attributed to the employee being ill.

Temporary Telecommuting. Each department should discuss and establish criteria for authorizing temporary telecommuting to handle special needs such as:


during the convalescence of an injury/illness

during the last few weeks/months of pregnancy (if regular maternity leave is not desired). Temporary telecommuting is often combined with a part time work schedule to accommodate the needs of the employee and employer.

when the office is not usable/accessible due to unplanned events (adverse weather, a fire or other disaster) or planned events (a move, or renovation).

when the route to work is blocked by major construction, or the after effects of natural disasters such as floods or earthquakes (this works best when there is a regular program in place)


Emergency Preparedness and Business Continuity Telecommuting. Recent events point to telework benefits as an integral part of a sound business continuity and disaster recovery plan. Valuable corporate assets, including network connectivity, stored data, and client information can be revived quickly through an alternative provision in a well-conceived telework plan.
According to Susan Sears, AT&T district manager and telecommuting expert, the volume of e-mail messages sent remained the same during the February blizzards. "The unchanged volume of e-mail indicates that there was no loss in productivity despite workers' inability to travel to their worksites."
Washington-area federal workers also telecommuted during the same period, said Faith Wohl, the General Services Administration's Workplace Initiatives Director. "Use of federal satellite work centers was up more than 50 percent by telecommuters who weren't previously scheduled to be there," said Wohl. "As a result, they were productive despite the weather. And thousands of work hours were put to good use that might have been lost otherwise."
A day out of work for an entire office can cost a company a lot of money, so it makes sense to have at least some people who are prepared to telecommute, if only to deal with potential emergencies.