Workplace Trends: Generation X Views Work Differently from Their Boomer Managers
Building the Business Case for Flexibility and Telecommuting
In order to retain the talents of Generation X (Gen X), young workers born after 1964, telecommuting, flextime and work-life balance need to be offered in the workplace.
Unlike boomers, who tend to put a high priority on career, today's younger workers are more interested in making their jobs accommodate their family and personal lives. They want jobs with flexibility, and telecommuting plays a big role. "Boomer managers worry that work-life balance initiatives in particular will be too costly," says Charlotte Shelton Assistant Professor of Management at Rockhurst University Helzberg School of Management (Kansas City, MO).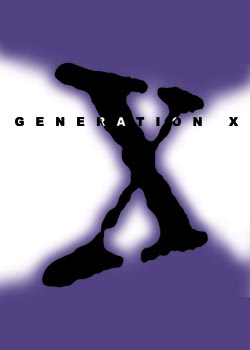 "But high turnover is costly too -- and, as hordes of boomers retire, this is only likely to get more so. Shelton recently published a study, The NeXt Revolution: What Gen X Want at Work and How Their Boomer Bosses Can Help Them Get It, with 1,200 of these young workers nationwide and found that more than half (51 percent) would jump ship for the chance to telecommute. In addition, 61 percent of Gen X women said they would leave their current jobs if they were offered more flexible hours elsewhere. "They want work to be only one component of a balanced portfolio of meaningful life experiences that includes family, friends, fitness and fun."
According to Shelton the workforce is rapidly changing and employers need to understand that investing in balanced lifestyles for their employees is just as, if not more important than boosting salaries. "Recognition scored very low, and power and prestige ranked dead last. Salary, a major preoccupation for boomers, came in third from the bottom." Shelton adds: "It's interesting, because most employee-motivation efforts in companies are designed by boomers, who tend to build the programs around what motivates them. But this generation is different." Consider that in the survey, salary was ranked 12th out of 15 in importance, and job status/prestige was ranked last.
"We want the company we work for to respect the fact that we may have families, or need time to finish or obtain our degrees," says Lisa Marciano, sales representative for Appleby & Wyman Insurance Agency and Financial Services in Beverly, Massachusetts. "When you consider that we will be working at our careers for a very long time, we deserve a positive experience from our employer, and that includes flexible hours, telecommuting and family time."
A 2002 report by research firm Catalyst also highlighted that Gen X want telecommuting, as well as flextime and compressed work weeks - policies and programs that make balancing their work and personal lives easier. For the study, The Next Generation: Today's Professionals, Tomorrow's Leaders, Catalyst surveyed 1,263 professionals born between 1964 and 1975. The study found respondents place more importance on personal goals and values than on those related to work. They report difficulty in managing their work/life commitments, and want organizational support to manage their work/life commitments including flextime, ability to telecommute and access to technology.
Respondents also see access to technology beyond the office as extremely important and strongly tied to the ability to telecommute. Half of women cited technology access as "extremely important" compared to 41 percent of men; 32 percent of women respondents ranked the ability to telecommute as very important, compared to 17 percent of men.
When asked why they might consider leaving their firms, nearly 2 out of 3 (64 percent) said to seek a work environment more supportive of family and personal commitments, almost as many (63 percent) said to seek more control over their work schedules. Of those willing to leave, 45 percent said their perceived ability to balance work and personal life hadn't been met.
When looking at organizational initiatives relating to career development and advancement, nearly 4 out of 5 respondents (78 percent) rated flexible work policies and programs as extremely important or very important to their advancement and job satisfaction.
New and rapidly proliferating media and long-predicted demographic changes are combining in ways that will create a seismic shift in the landscape of the workplace.
As Gen X essentially grew up in a world of computers, video games, CD's, and wireless phones, they have a comfort level with technology and a high technical acumen; and they will continue to use technology to redefine how and where work is done. This generation will inevitably impact the workplace and may bring telecommuting, home office arrangements, commuting by air travel, and distance learning to higher levels of acceptance.