ANI Looks to Telecommuting to Optimize Company Resources and Retain Long-Term Expertise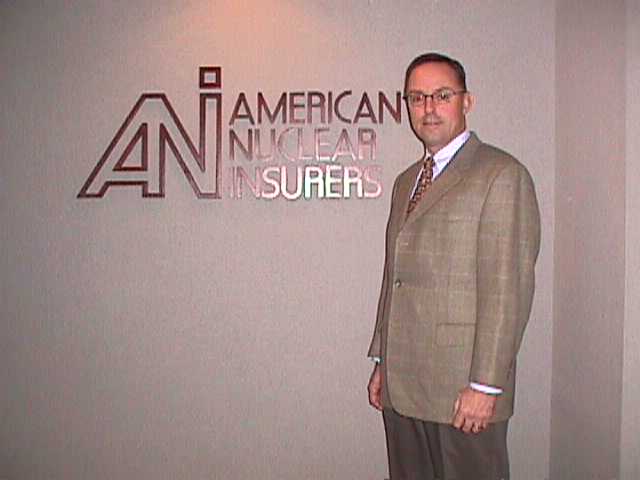 West Hartford-based American Nuclear Insurers (ANI) recently launched a formal telecommuting pilot program for their engineering department. The company performs onsite assessments and inspections of nuclear facilities and provides insurance for the commercial nuclear energy industry.

"We are a very close knit group that requires a high level of interaction and communication to make things come together," account engineer, Mark Poirier said. "Communication is the key in our organization. One thing telecommuting cannot do is breakdown the communication within the company or with our customers. We're watching that very closely and we've been very successful with communications in this pilot program so far." As a matter of fact, communication has served as a key component in ANI's work to formulate their telecommuting program.
Poirier was assigned a year ago to develop a telecommuting program for the engineers. "At ANI, we looked at what was happening at the company, why we would want to have telecommuting, and what our goals were." Poirier said the number one reason why they would want to have telecommuting was to optimize their company's resources in the long run.
One of the things ANI saw when they looked at what was happening at the company was that the knowledge and expertise of their engineers could not be easily replicated in new employees. As a result, retention of ANI's experienced engineers became a goal for having a telecommuting program in place.
Poirier said that it wasn't unusual for the engineers to be away at least one week a month for the company. "We felt we could offer telecommuting to our engineering employees when they're back in Connecticut as an option to help balance their work and life in a positive way." Since launching the pilot program, participating engineers have been doing document preparation and report writing on the two days per week they telecommute.
Poirier contacted Telecommute Connecticut! and after learning about the customized services offered, ANI joined with Telecommute Connecticut! and began the program development process with a human resources specialist, a telephony consultant, and a technology specialist. They began the formal development of ANI's telecommuting policy, teleworker agreement, telephony & technology needs analysis and the training of participants began.
"Throughout this development process meetings were held at different times with the staff an ANI and Telecommute Connecticut. "Our director of information services and our vice president of human resources met with Laura and Jim (of Telecommute Connecticut!), and we brought in some of our engineers to contribute their thoughts, ideas, and perceived needs," Poirier said. "The telephony people met with our engineers and the technology report we received from them was very helpful to us in our decision-making process by identifying what communications options we had available to us to support remote access."
Once the telecommuting policy and agreement was developed and the program was launched, Laura Collins, human resources consultant for Telecommute Connecticut!, met with ANI's staff several times for training and for facilitating discussions as the telecommuting pilot program got underway. "She came to one of our monthly engineering meetings and did training, then she came another time to answer and ask questions of the staff as to how it was going," Poirier said. "She was indispensable to us as a neutral party."
Poirier explained that the success of the telecommuting pilot program was a team effort involving the staff at ANI working with Telecommute Connecticut and its consultants. "I would characterize involvement of the staff in the process as the valuable element in the development of the telecommuting program," Poirier said. "I think the Telecommute Connecticut! team really helped to facilitate communication and interaction here at ANI," he added. "We might have a 'check-up' with Telecommute Connecticut! six months from now to see how we're doing; that would be very helpful to us."